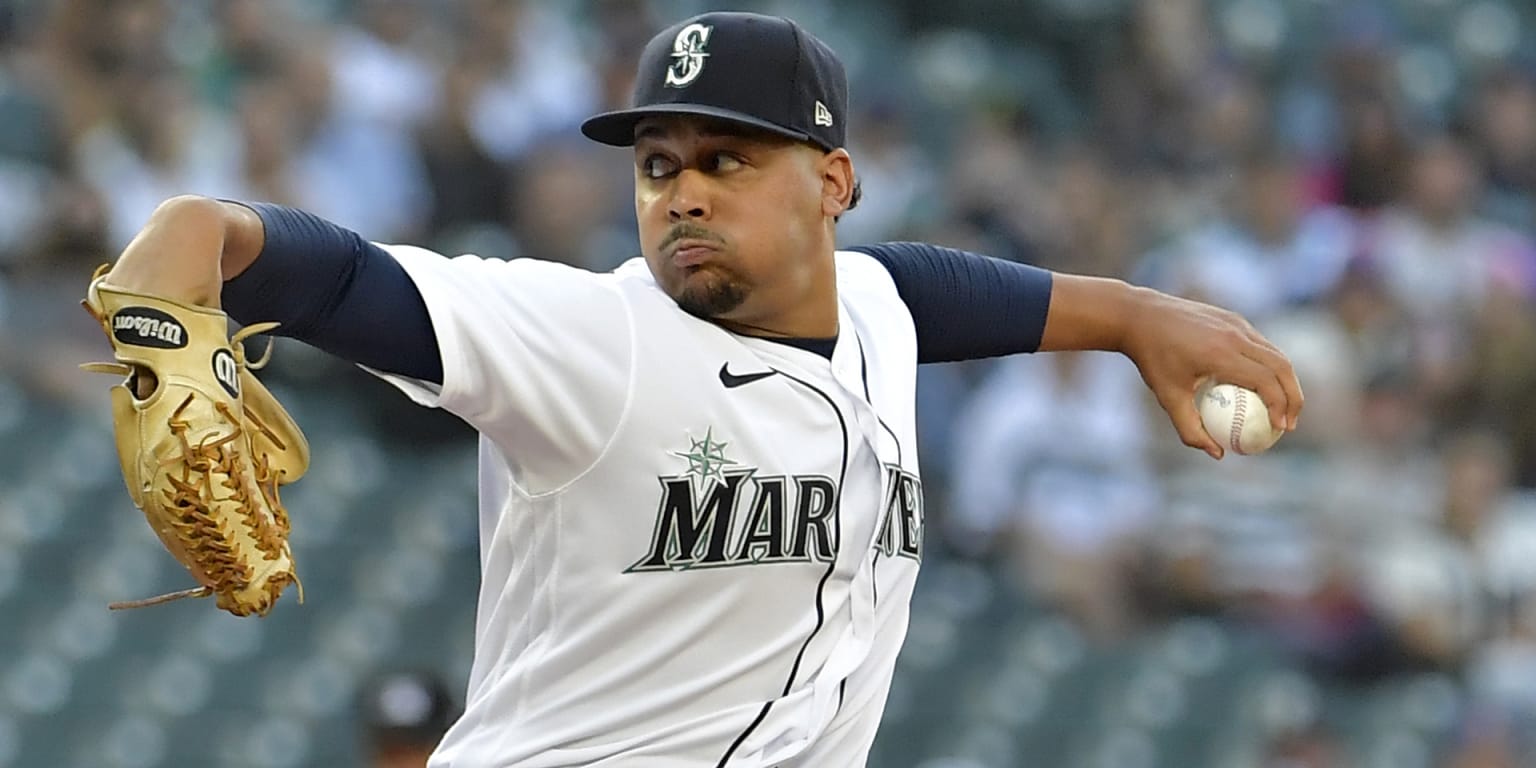 Justus Sheffield placed on injured list with strain on his left forearm
[ad_1]

SEATTLE – A day after Justus Sheffield said he was not in 100 percent health, he was placed on the 10-day injury list on Wednesday with left forearm exposure, a worrying development given the potential severity of the injury and how it is ongoing Fights he had last month.
In a corresponding move, right-handed Erik Swanson was reinstated from a 34-game stint in the IL and returned to Seattle's Bullpen.
Sheffield on Tuesday described his problem as general bodily harm but said it was unrelated to the arm. When asked about this on Wednesday afternoon, Mariners manager Scott Servais had not had a thorough drafting and said he was awaiting more details from the club's sports staff and doctors.
Sheffield gave up six earned runs over 1 2/3 innings, the shortest start of his career in the big leagues, in a 12-1 loss to the Yankees on Tuesday.
The Mariners must now decide what to do with Sheffield's rotation spot on Sunday against the Angels and beyond.
Right-handed Robert Dugger seems like an expected candidate unless the Mariners add a minor league starter to their 40-man roster, which seems unlikely for Sunday. Dugger would fix the problem for now, as he could fill in with a three or four innings start. But if Sheffield is out for any length of time, Seattle's starting depth – which has been worrying all season – could be even thinner.
The Mariners fell from a six-man rotation to five after right-handed Justin Dunn went on the 10-day IL on June 18 with a strain on his right shoulder. Dunn is about to go into rehab, but he's still at least two weeks away.
Santiago's appeal to be heard on Thursday
The appeal of left-handed Héctor Santiago will be heard by MLB Special Adviser John McHale Jr. on Thursday in Seattle.
Santiago has been allowed to stay and continue playing with the Mariners since receiving a 10-game ban on June 29. Santiago became the first – and so far only – player to have since been expelled for using a grip-enhancing substance. MLB announced on June 15 that they would introduce stricter protocols and disciplines for "sticky stuff".
The Mariners and Santiago have claimed that the substance in question was a mixture of rosin, which is legal, and sweat.
"We'll keep our fingers crossed that something good will come out of it and see where it will lead," said Servais.
If Santiago's ban is upheld, the Mariners will not be allowed to replace his place on the 26-person list, which would get them even more into trouble given the developments in Sheffield.
Santiago has emerged as a reliable multi-inning relief from Seattle's bullpen and has served twice since its suspension. On his last outing on Tuesday, it was stretched out to 76 parking spaces.
Servais remains optimistic about Lewis' return
Outfielder Kyle Lewis has been rehabilitating at T-Mobile Park for more than a week, despite not having stepped up baseball activities. Servais was optimistic about a return of reigning Rookie of the Year in the American League in 2021, and reiterated that stance on Wednesday.
"He will definitely be back this season," said Servais. "I'm very confident about that. I know he's working his tail off. He hasn't taken up any baseball activity yet, and until they really get a bat in the cage or a bit around the outfield, I really don't get on the timeline and things like that, so I don't have anything in particular.
"I would guess that we would see him at some point. Hope to get it back sometime in August I guess. … He's going to have to play a few games, cut the timing and things like that, so we're far from that. "
[ad_2]